---
What is a barrister?
---
A barrister is one of the two classes of lawyer that specialise in giving expert legal opinions, drafting legal pleadings and courtroom advocacy.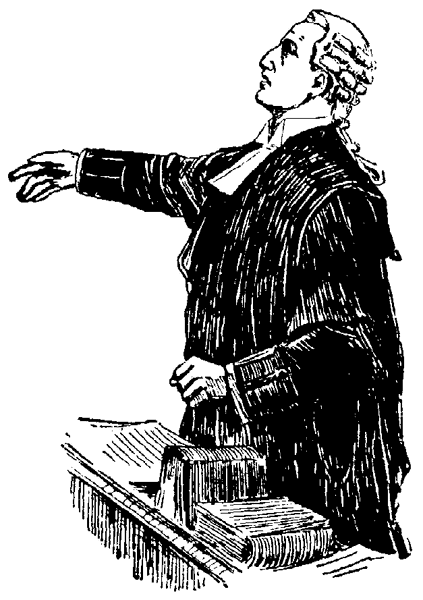 A barrister, first published in the Nordisk book.
As opposed to solicitors, whose expertise lie in the more 'transactional-type' legal work, barristers aren't usually instructed directly by private clients. Barristers are typically instructed by solicitors in order to act on behalf of clients, and give expert legal opinions and pleadings. It is worth noting that in Scotland, The Channel Islands and the Isle of Man, barristers are called advocates.
The difference between the to professions of barrister and solicitor, historically, is that a barrister is not an attorney, and cannot conduct litigation. Solicitors, on the other hand can conduct litigation on their behalf by making applications to the court as well as other legal activities. Barristers can only speak on a person's bhelf if they have been 'instructed' by a solicitor.
In terms of regulation, barristers are regulated by the Bar Standards Board, a professional body of lawyers who regulate the legal profession.
A Bar collectively describes all members of the profession of barrister within a given jurisdiction. While as a minimum the Bar is an association embracing all its members, it is usually the case, either de facto or de jure, that the Bar is invested with regulatory powers over the manner in which barristers practice.
Source: Wikipedia
A barrister must be a member of one of the Inns of Court, a professional association for barristers in England and Wales, of which all barristers must belong to one. Four Inns of Court exist, and includ The Honourable Society of Lincoln's Inn, The Honourable Society of the Middle Temple, The Honourable Society of Grays Inn and The Honourable Society of the Inner Temple, all located in central London.
Training
A law degree must be held in order to qualify as a barrister, as well as completion of the Bar Professional Training Course. After completion, student barristers are 'called' to the bar and elevated to the degree of 'Barrister'. One years' pupillage must be undertaken prior to practicing independently, with the first half of a year shadowing senior barristers.
---